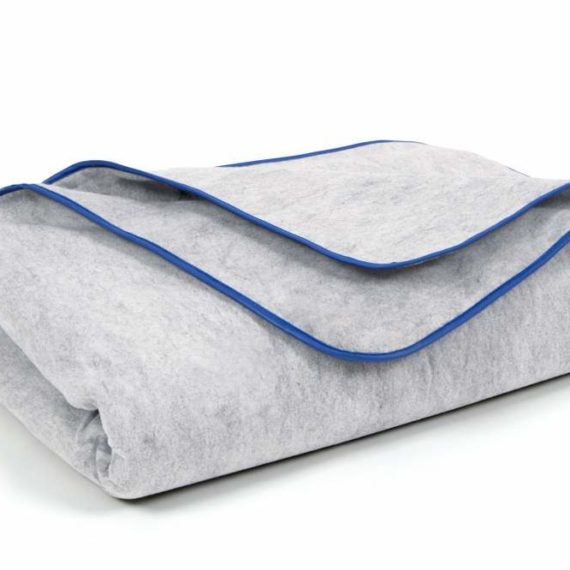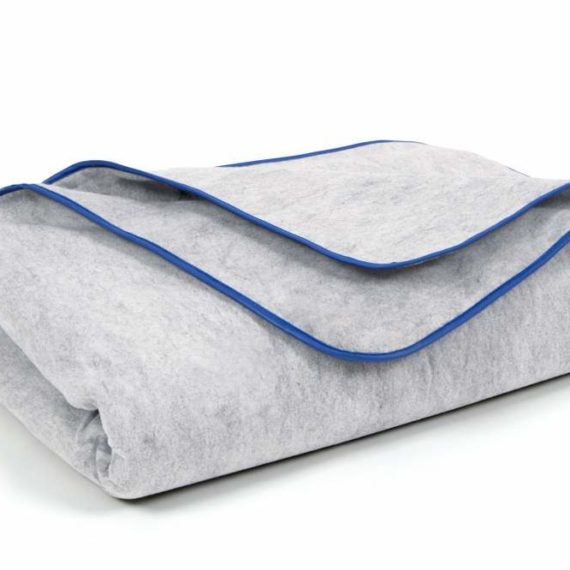 DENAS-OLM Therapeutic Blanket
The Denas Therapeutic Blanket provide body's resistance to diseases and deleterious effects, reduces frequency and severity of diseases, determines time and efficiency of therapy, relieves stress, heals depression, improves mood and capacity for work.
Description
DENAS-OLM Therapeutic Blanket can be applied in two very important ways. The first is the preservation of human health or in other words the prevention of various diseases. Therapeutic blanket allows you to stay healthy in almost all circumstances, including constant stress and prolonged contact with harmful substances.
The second area of possible effective application of the blanket DENAS-OLM is sessions in the treatment of chronic pathologies and rehabilitation of human organism weakened by the disease.
In addition to this, using DENAS-OLM blanket you can effectively treat chronic stress and therefore the diseases caused by nerve overload. This is particularly important because the possible effects of chronic stress in addition to well-known fatigue, poor performance and sleep disorders include a range of diseases:
hypertension,
stenocardia,
stomach ulcers,
asthma,
diabetes, and also severe skin diseases, such as eczema, atopic dermatitis, psoriasis and many more
Wide range of application possibilities of this blanket is resulting from the main therapeutic effect of DENAS-OLM that is activation of the defense mechanisms of the human body. Thus, simple medical procedures with the blanket (which are wrapping) can run complex processes in the human body increasing the natural protection potential. And this is not only the strengthening of the immune system but also the increasing of organism resources helping to prevent the development of diseases and successfully overcome them.
How to use?
One wraps himself into the therapeutic blanket and lies or sits in a comfortable position. Procedure with full wrapping takes 20-40 minutes. In the case of partial wrapping or local application, procedure may last from 30 minutes to two hours.
For the prevention and treatment of chronic diseases or rehabilitation after severe diseases, the greatest effect is achieved by the course of treatment. To relieve stress and emotional strain you may use one-time procedure when needed.
It's only up to you to allow your body to become healthier without much effort — just wrap yourself into a DENAS-OLM blanket!
Therapeutic blanket has several layers. External layers are made of synthetic fabric and the inner one is made of thin synthetic metalized membranes functioning as the protecting screen.
— A unique multi-layered structure;
— Modern hypoallergic material;
— Universal size: 215 * 160 cm;
— Packaging comfortable for storing;
Recommended duration and frequency of a course of use of DENAS-OLM products
Aims of use
Duration of the course
repeated course
Therapeutic course
Primary prophylaxis with the aims of increasing and lasting preservation of health reserves (improved working capacity, attentiveness, memory, ability to bear physical loads, normalisation of the psychoemotional state)
10-20 treatments per course. It is

recommended to carry out the treatments between 7 and 11 o'clock in the morning. It is best to carry out no less than 2-3 courses per year.

Stress prophylaxis
Increased overall resilience of the body to constantly acting unfavourable (stress) factors (psychoemotional overloading, physical stress, harmful working conditions, geopathogenic factors, natural conditions etc.)
5–20 treatments per course. It is

recommended to carry out the treatment between 7 and 11 o'clock in the morning. It is best to carry out repeated courses at intervals of 1-2 months.

Prophylaxis of exacerbations of chronic illnesses
Prophylaxis of exacerbations, development of complications of the primary and concomitant illnesses
Course duration 10 – 20 days. The treatments can be carried out at any time of the day. The courses are carried out 4-6 times per year taking into account the seasonality of the exacerbations.
Combined use with other types of treatment in different illnesses
Alleviation of the clinical course of disease symptoms: reduction in the probability of developing disease complications

or chronicity; increasing the efficacy of treatment; reduction in the duration of treatment

A course lasts 7-30 days. One or two treatments are carried out per day. After 1-2 months a health restoring course is recommended
Recommended time of the separate treatments using DENAS-OLM products
Duration of the treatment, in minutes
Blanket
Waistcoat., cap, mittens, boot
0–3
8–10
—
4–5
10–15
—
6–11
15–20
—
12–17
20–25
—
18–23
20–30
40–90
23–62
Men — 20–40

Women — 20–30

Men — 40–120

Women— 40–90

Over the age of 62
20–30
40–90
Characteristics
| | | |
| --- | --- | --- |
| | Product dimensions, cm | Product weight, kg |
| Blanket | (146 ± 14) х (195 ± 19) | 3.0 |
| Waistcoat | (60 ± 6) х (62 ± 6) | 1.0 |
| Cap | (42 ± 4) х (35 ± 3.5) | 0.3 |
| Mittens | (35 ± 3.5) х (22 ± 2) | 0.2 |
| Boot | (40 ± 4) х (45 ± 4.5) | 1.0 |