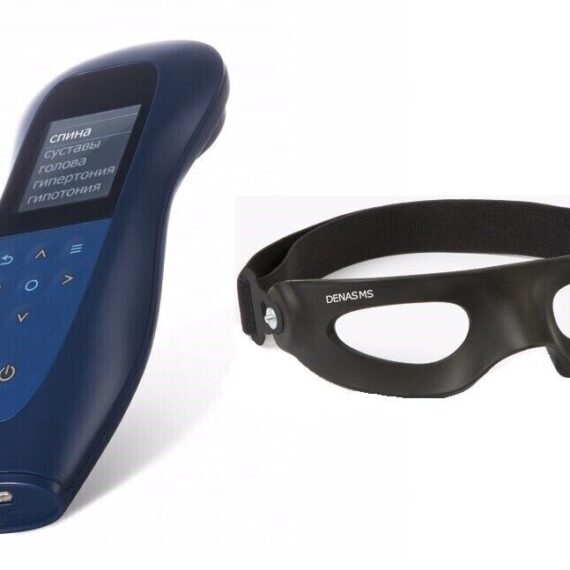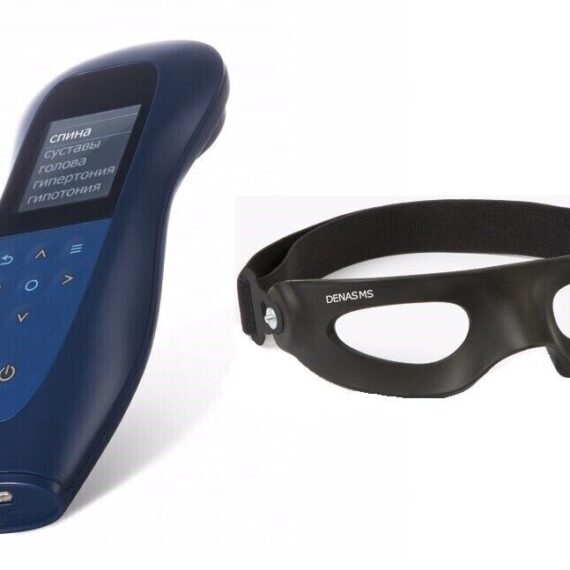 DENAS PCM PRO + DENAS Glasses
DENAS-PCM is the universal medical device that allows implementing a range of treatment programs for the first-aid treatment and the protracted treatment.
DENAS Glasses are therapeutic glasses acting on eyes in order to cure the eyes of every person who has ophthalmological issues.
Description
Denas PCM-PRO
Denas PCM-6 is also a multilingual device. From now, it is possible to use all programs in different languages, for example in English, German, Russian. Each language allows us to have a full translation of each program and all components.
DENAS-PCM means:
24 automatic treatment programs, among which are «Cough», «Pain», «Running nose», «Joints», «Allergy», «Back», etc.;
14 modes for the treatment and the prevention;
the function «Children's doctor» that guarantees comfortable carrying out of therapeutic procedures to babies;
the demonstration of exposure zones on the color display of the medical apparatus in course of the selected technique;
the opportunity to choose the suitable menu language: Russian, English, German, French or Italian.
Denas glasses could be effective accessories in addition to the main therapeutic cure. The shape of this new and innovative device is designed by Russian specialists in physiotherapy. It suits well to people with different face types and eye shapes.
Diadens glasses could be useful in the following situations:
eye fatigue;
myopia, hyperopia;
glaucoma;
inflammatory diseases of the eyes and retinal degeneration;
atrophy of the optic nerve;
rehabilitation after surgery.