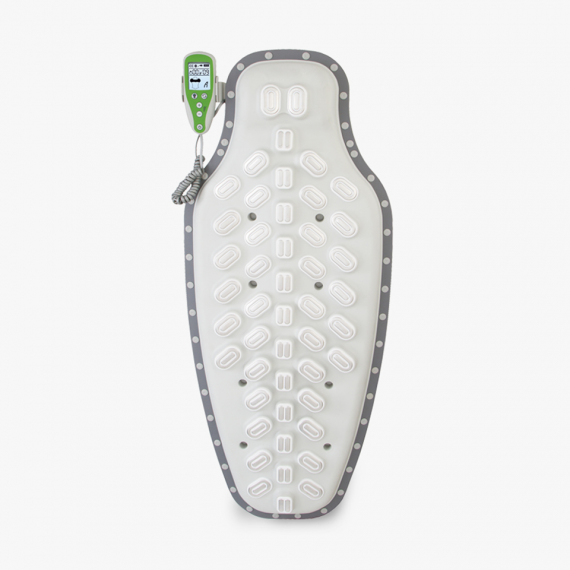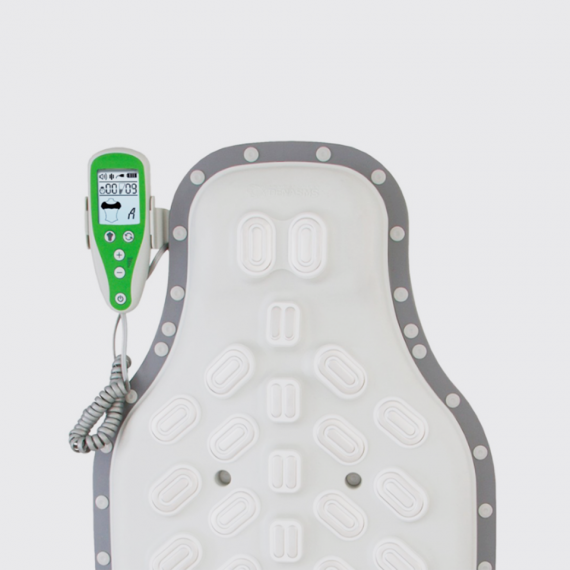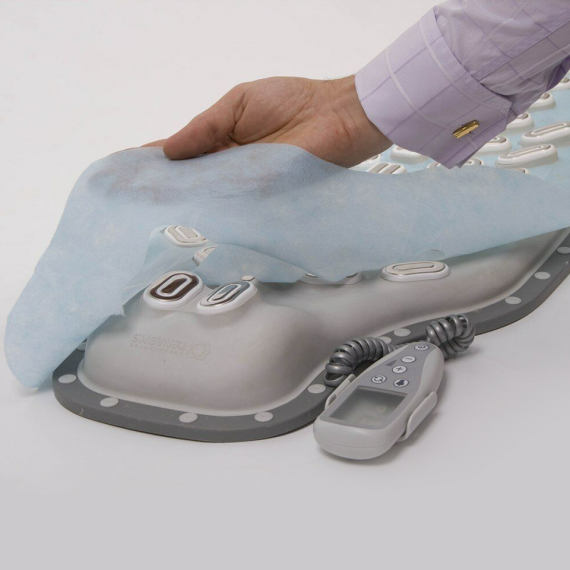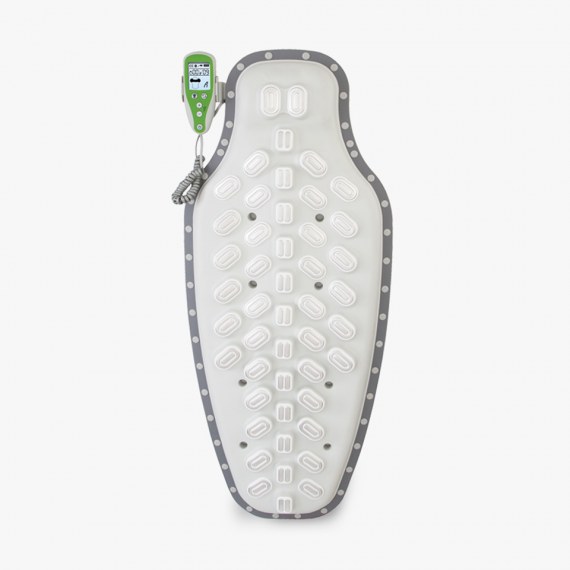 Denas Vertebra 2
Denas Vertebra-2 is a new medical tool for electrostimulation and massage of the human body. It corrects various diseases and impacts painful zones of the back. It is the best model to treat various problems with muscles and backache.
While using it, the possibility to switch electrodes and choose different programs with different various frequencies creates a useful effect for total relaxation.
Description
The DENAS-Vertebra 2 device is used for treatment of acute and chronic back pains, correction of functional disorders of internal organs diseases, rehabilitation after diseases and operations, improvement of adaptation possibilities of the body at intensive physical and psycho-emotional loads. The device uses a new type of electrical stimulation, called "running wave" – 48 electrodes turned on alternately.
What is the difference between the second generation DENAS-Vertebra and its predecessor? It significantly improves treatment efficiency and extends the capabilities of the device due to the increased number of programs. On top of the well-known programs A, B, C and D we added program E which uses a special biofeedback algorithm. This algorithm allows identifying the hidden problem (trigger) area during therapy session and making individual treatment effect on the identified problem of a particular patient.
The DENAS-Vertebra of the second generation has five automated programs:
Program A – prevention and treatment of stress, neurosis, correction of sleep disorders; comprehensive treatment of diseases of cardiovascular, bronchopulmonary and digestive systems; increase of general body resistance.
Program B – severe pain in the back and neck, pain in diseases of internal organs, rehabilitation in the postoperative period.
Programme C – moderate and weak pains in the back, muscle overstrain, exacerbation of chronic diseases of internal organs.
Program D – emergency help for localized pain in the back.
Program E – individual prophylaxis and therapy of acute and chronic diseases can improve the results of acute and chronic back pain treatment when used together with programs B and C.
The uniqueness of the device allowed to register a new medical technology: "DENAS-Vertebra application for treatment of spine diseases".
Application of
When using the apparatus it is necessary to consider that the most effective treatment effect is achieved during a course of treatment. Its duration for some diseases is 6-8 procedures, for others 8-12, rarely 14-20 procedures.
The device can be used
– As a basic method of treatment for intolerance to drugs and contraindications to the use of other methods;
– As a component of treatment in order to enhance the effect of other methods of treatment;
– As a symptomatic treatment for a variety of diseases and syndromes.
There are contraindications for use. For correct carrying out DENS procedures (dynamic electroneurostimulation) as well as for determination of optimal combination with other methods of treatment it is necessary to study Instructions for Use or consult with a specialist.
Equipment set
– DENAS-Vertebra device (electrostimulation module and control panel);
– 220V/5V/1,5A power supply
– 1.5V AA batteries (LR6) 2 pcs;
– operating manual;
– Light-weight aluminum case for storage and carrying.
Characteristics
Pulse repetition frequencies:
– 10, 20, 60, 77, 140, 200 Hz.
Power supply (two options):
– 1.5V AA batteries (LR6) 2 pcs;
– 220V/5V/1.5A power supply unit;
Weight of the electrostimulation unit – 5 kg;
Weight of the control unit – 180 g;
The dimensions of the electrostimulation unit – 900x365x70 mm;
Control unit dimensions – 140x55x28 mm;
Dimensions and weight of the transport package – 960x460x110 mm;
Weight of transport package – 7,2 kg